The SONS (Sons Of NO Surrender) Elite Forces masks are here. Tiger Camo prints made right. Washable/reusable face mask for adults with a built in filter pocket.
The elastics go around the ears for a snug fit, adjustable size stoppers. Tiger Camo masks also come with a matching zipped pouch to keep your masks safe.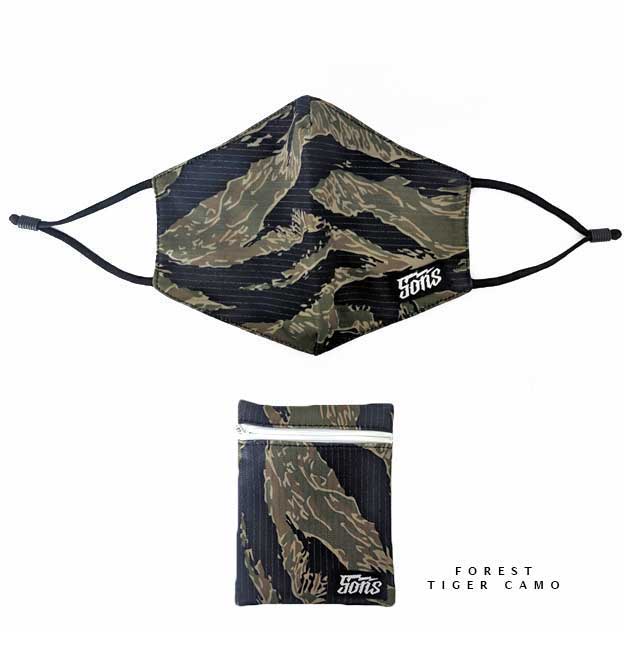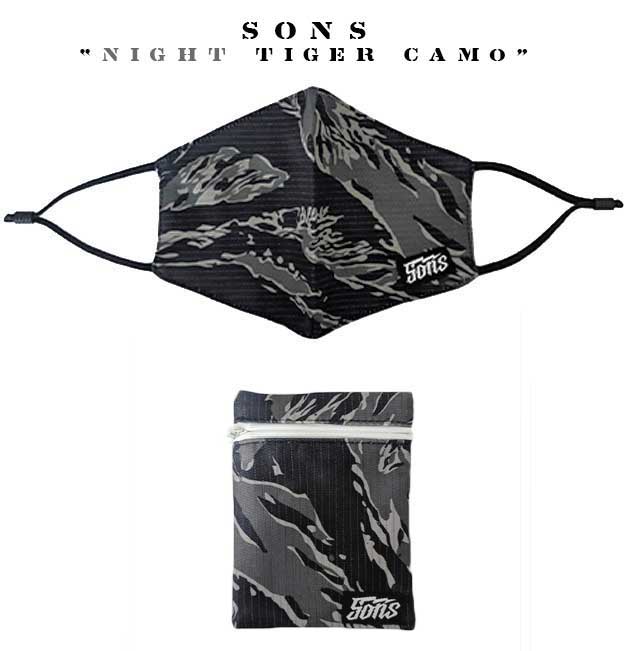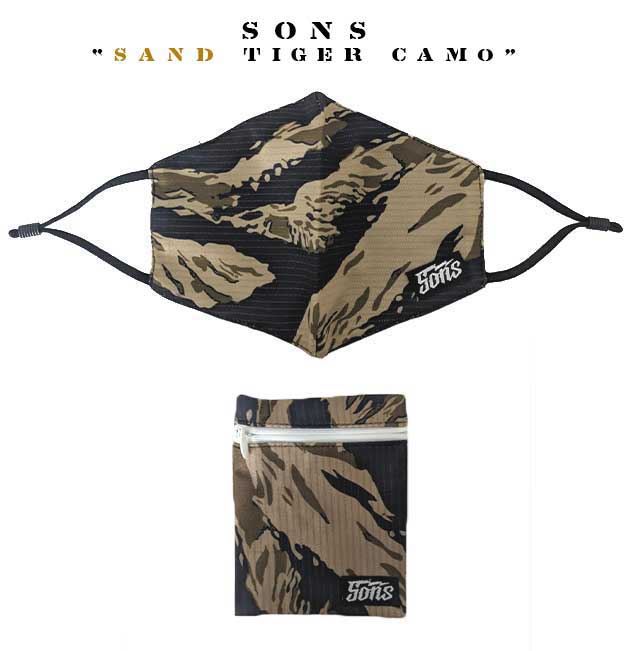 3 colors available, Classic green Forest Tiger Camo, Brown Sand Tiger camo and Night Tiger Camo.
Breathable organic Cotton inner layer
Reusable and machine washable
2 ply cotton / Poly mix fabric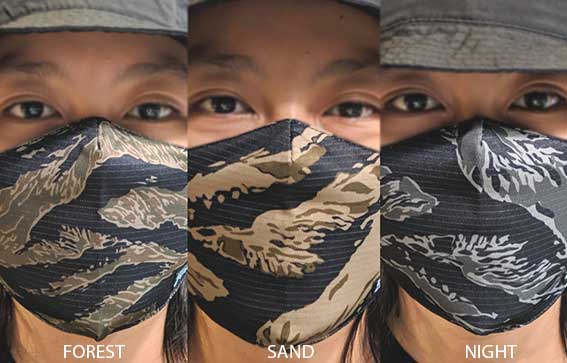 Both the Centers for Disease Control and Prevention (CDC) and the World Health Organization now recommend cloth masks for the general public. Health experts say the evidence is clear that masks can help prevent the spread of COVID-19 and that the more people wearing masks, the better. Does the type of mask matter? Studies have compared various mask materials, but for the general public, the most important consideration may be comfort. The best mask is one you can wear comfortably and consistently. That's why these cotton masks by SONS brand are the most comfortable masks we have tried on.
These camo masks are not only breathable its also easy to wash and dry, ready for the next use.
Get it while stocks last, here: https://dacavestore.com/brands/sons/