YUPOONG FLEXFIT – Yupoong Classic Caps are premium, retail quality caps. Popular with street wear brands, they are now available blank, ready to be embroidered with your design. Below are the styles available. We do have various colors in these styles.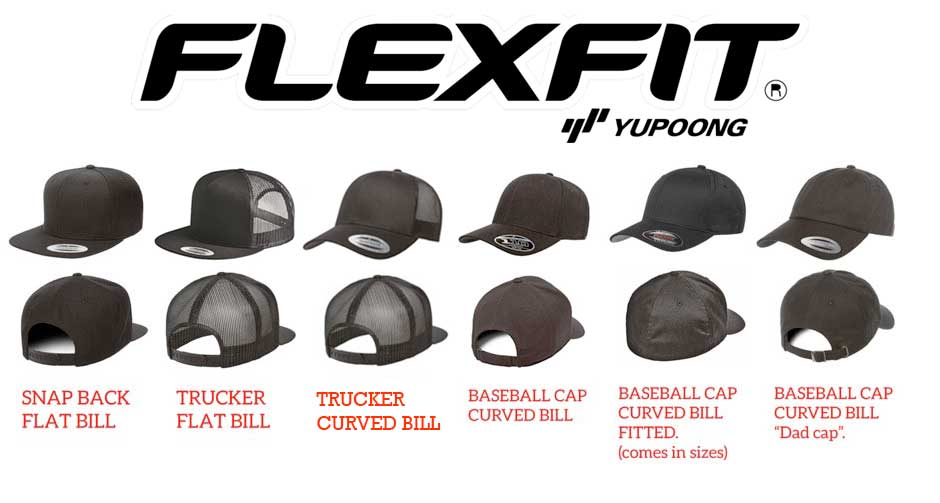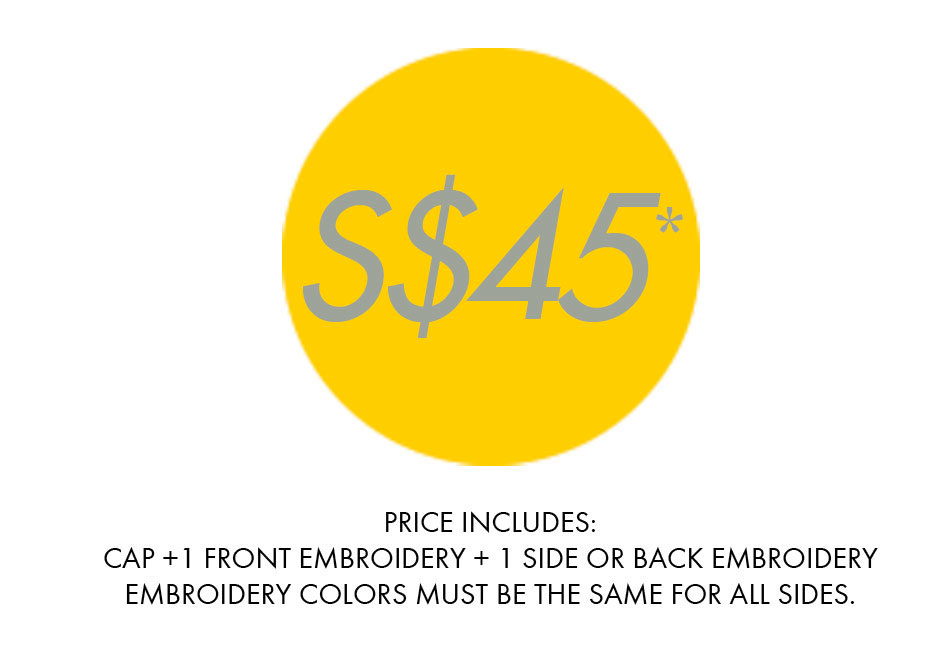 ONE TIME DIGITIZATION CHARGE OF

$25

FOR LOGO SETUP
ADDITIONAL COLOR EMBROIDERY – $9 per color
ADDITIONAL EMBROIDERY – $9 per location
You can submit the design by email to us at
customcaps@dacavestore.com

. We accept Pdf, Jpg, Psd, and all vector formats. Artwork has to be high resolution as possible. We charge a artwork fee of $15, if the submitted artwork is low resolution or there's extensive photoshop work. Take note of maximum embroidery size below. We will do a mockup of your artwork once payment is made.
Payment has to be made in advance to confirm the order.
Payment can be made at our store in Queensway or via Paypal.
Store address and operating hours are here.
Send Paypal payment to dacavesg@yahoo.com
Send your order in Today!
customcaps@dacavestore.com
F.A.Q
1. What is the turnaround time for a custom cap, and can you'll do urgent orders?
The general turn around time is around 14 working days, excluding Weekends and Public holidays, we normally do not accept urgent orders. You can send us an email to check if its doable. You may just get lucky.
2. I don't wear snapbacks, do you'll have other styles of caps.
Yes we do! We can do embroidery on baseball caps, trucker hats, and dad hats. Do contact us for details.
3. I want to make a zillion hats, can I get a discount?
Yes we offer discounts for 20pcs and above, of the same design.
4. I have a design idea, but not sure how to create the artwork in digital format. Do you'll help customers with the design?
Yes, we would love to! If you have an idea, or a drawing, we can redo the artwork in digital format. We charge a flat fee of $15 for artwork charges.
5. I saw this cap on the internet I would like to make for a custom, can you guys help me do it?
We won't reproduce copyrighted and trademarked logos or images. Copying other brand logos is considered counterfeiting and its illegal.
6. Can I bring my own cap to be customized?
Sorry we do not accept customer caps, as we will not be able to replace the cap if it gets damaged or dirty.