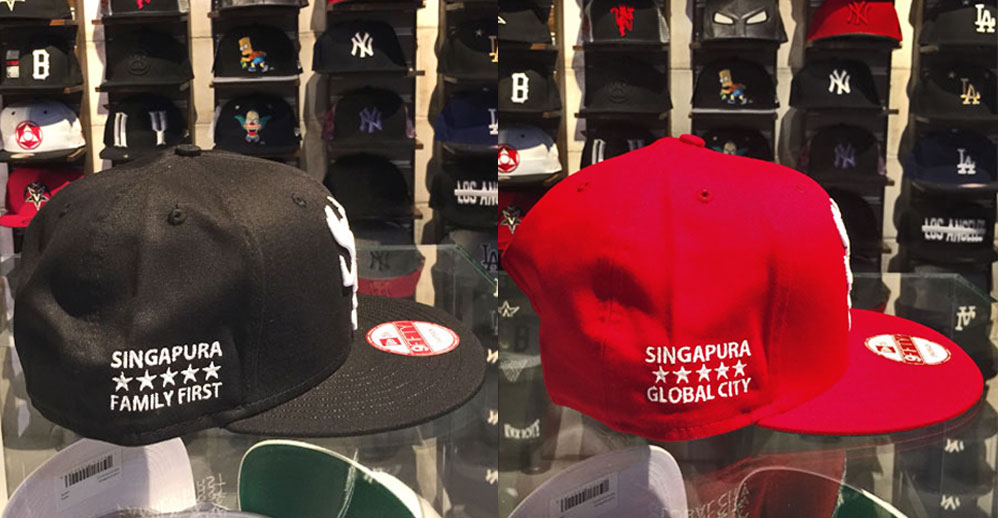 To Celebrate Singapore's 51st Birthday we are offering, Flyin Colors "SGP" snapback cap pack for auction.These were Singapore's 1st official New Era snapback released back in 2011 and were sold out in a few days. DaCave store is offering our own private collection of these sold out caps. These caps have been kept in mint collection and have never been worn or used.
100% of this auction sales will be donated to the Down Syndrome Association (Singapore). Down syndrome is an intellectual disability that affects the developmental and intellectual growth of persons with Down syndrome. Down Syndrome Association (Singapore) provides information to parents of children with Down syndrome, it also offers a host of services to children and adults with Down syndrome, their siblings and caregivers.
You are bidding for both this caps sold together as a pack. Price starts at $100 for the pack. We will not be offering this caps again.
Flyin Colors X New Era 9fifty Snapback pack
– 9fifty snapbacks
– New Era logo on left side
– Black cap right side "Singapura Family first", 1pce
– Red cap right side "Singapura Global City", 1pce
You have to be logged in to bid. Log in here.
Bidding ends 19th August 2016. Successful bidders will be notified via email.
UPDATE* Congratulations Jacob Abraham for placing the winning bid for the SGP snapbacks and supporting our donation cause for the Down Syndrome Association of Singapore. Check the post on our Facebook page here. www.facebook.com/dacavestore