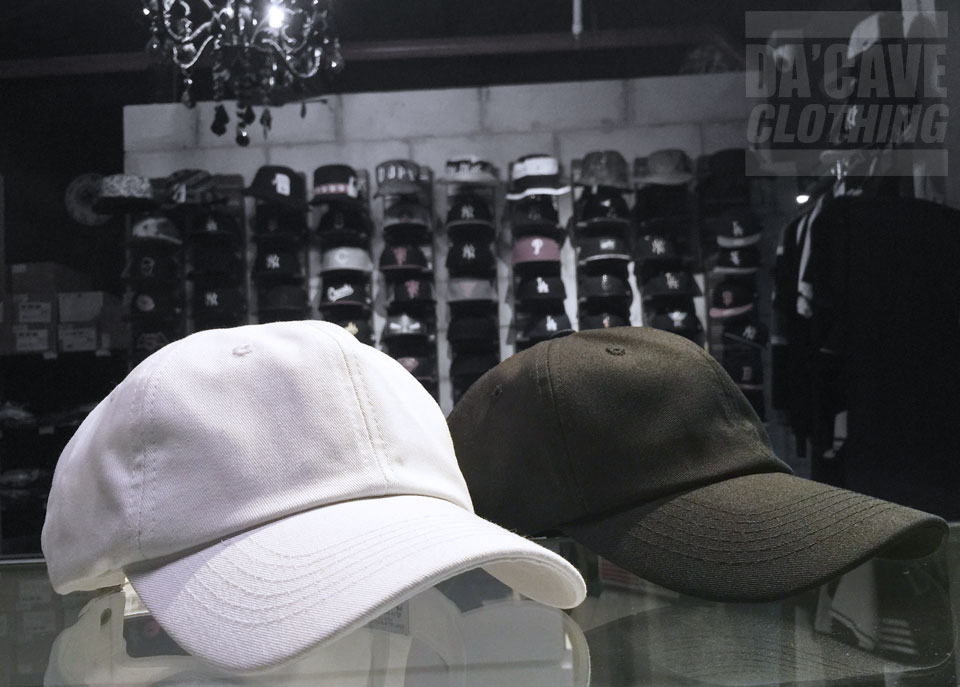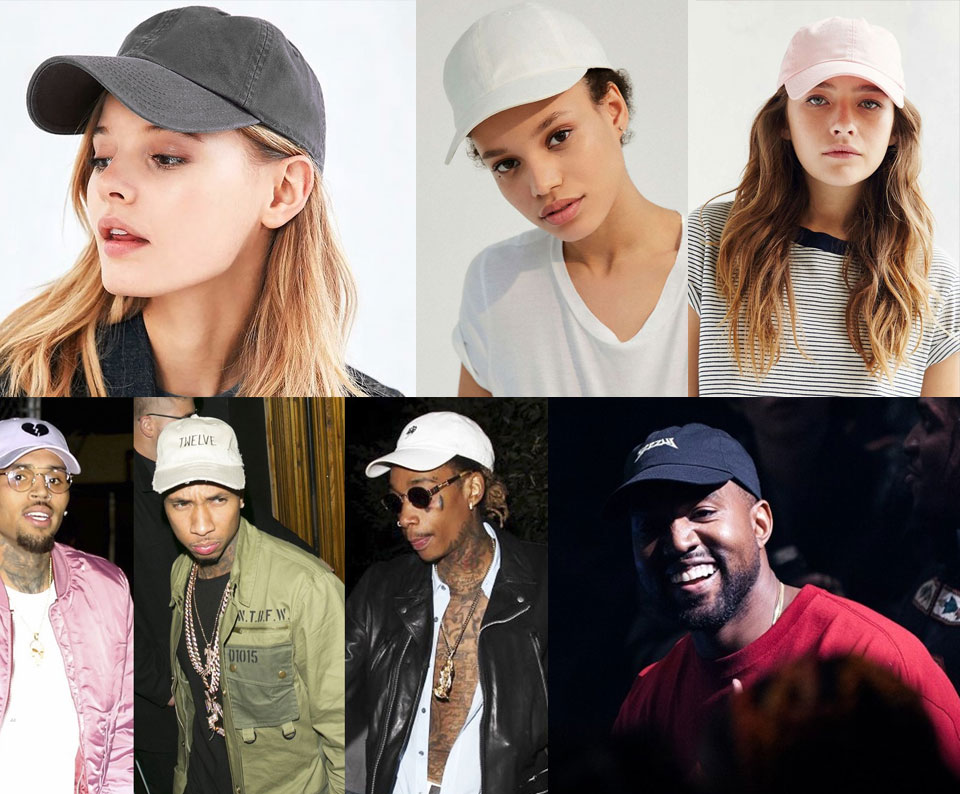 The current staple trend of flat brimmed snap backs and fitted hats has been the mainstay of cap wearers for the past few years now. Is it about to change? If you didn't already know vintage style caps or "dad hats" is all the rage now with celebrities and the "fashionable".
Is it time to start curving the brim of your hat?  We think not just yet. Brands are still making snap back hats for the coming seasons even though they are slipping in 1 or 2 unstructured cap models to their line-sheets.
Hopefully the trend is here to stay, Dacave store will be bringing in more designs and models in the near future. We started the ball rolling with these high quality plain cotton baseball curved brim caps by S.O.N.S brand. Available in White and Black.
6 panel unstructured cotton twill fabric, and adjustable back strap. Get them now in our online store, or come by and try them on.