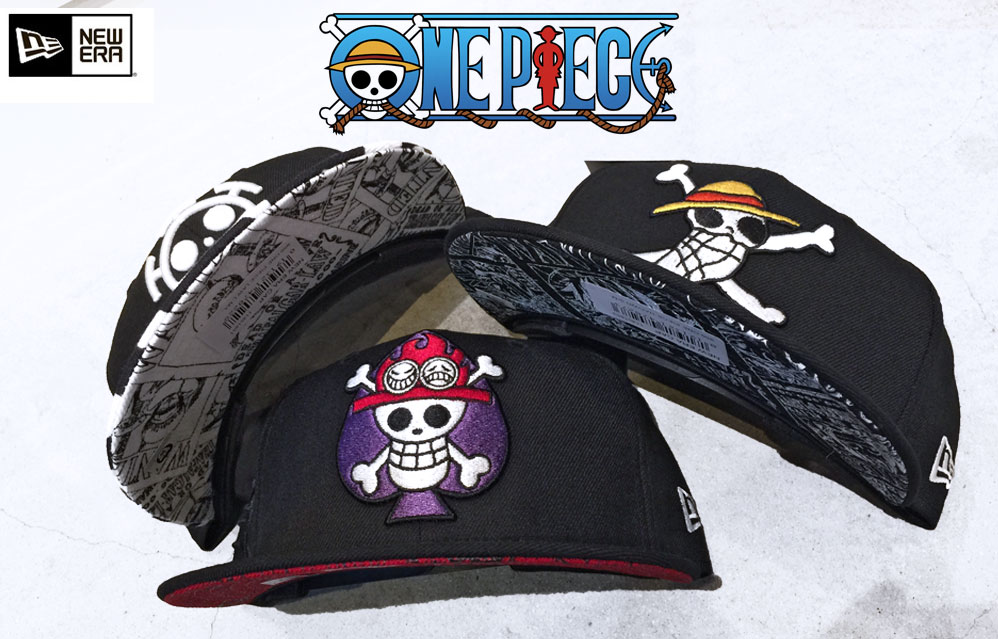 Once again New Era Asia Pacific comes through with the new collection of One Piece caps in Singapore for Spring/Summer 2017.
The Japanese manga / anime series ONE PIECE ワンピース, has just made its debut in Singapore last year. The response from One Piece fans has been phenomenal for the past releases. Popular cap models get sold out in a few days of release.
NEW ERA Asia Pacific has released an exclusive collection of 9fifty snapback caps featuring characters of the Straw Hat Pirates. The under bills feature printed panels from the manga.
Snapbacks come in 2 sizes: S/M and M/L. Caps will be released on Friday 19th May at 1:00pm at DaCave store in Queensway and online at the same time.
3 designs available: Trafalgar Law, Fire Fist Portgas D. Ace and Luffy. As New Era does not offer restocks, these will be forever gone once sold out.
Get ready One Piece fans!