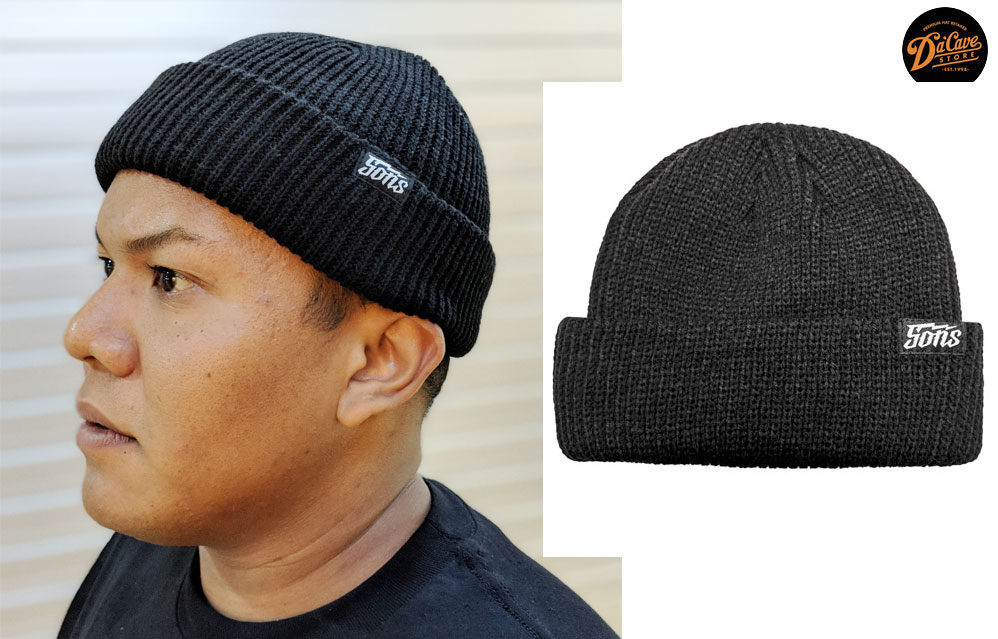 Fisherman Beanie "Marlin" by SONS Brand is now in store. Also known as the hipster beanie. It provides a unique and casual look to outfits. This close-fitting beanie is characterized by a thick roll which is worn up high on the forehead.
The cuff shortens the beanie and makes it tighter as well as helping to ensure that the hat doesn't slip off your head. Although this style probably won't keep your head particularly warm and will leave your ears out in the cold, it promises to provide a stylish, hipster look.
Available now in Black, Grey, Brown and Green. Buy the SONS Fisherman Beanie here.