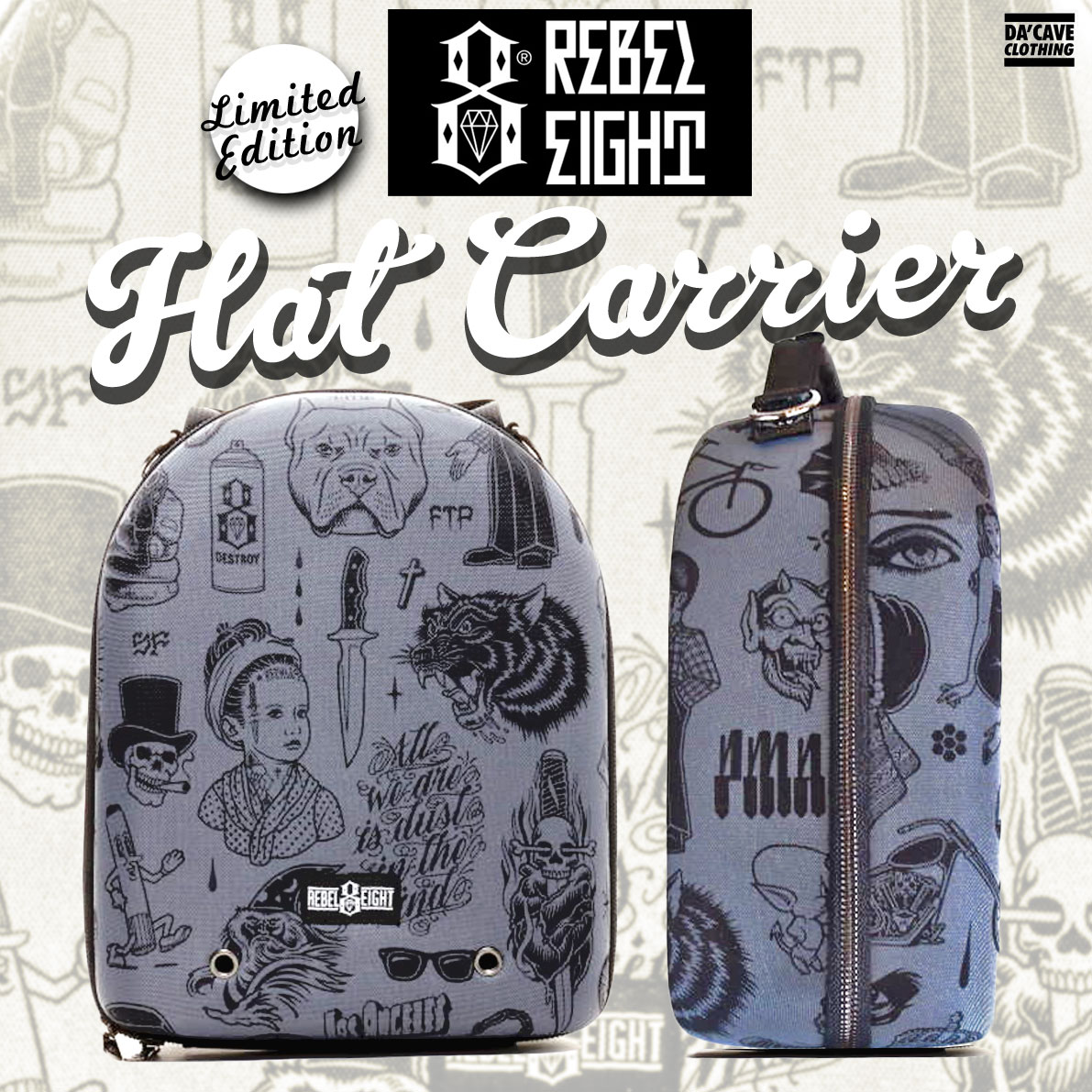 REBEL8 fans have something fresh for this seasons release. Mike Giant's exclusive artwork on this 6pce hat/cap carrier case made by REBEL8. Hat case holds 6 pcs snapbacks or fitted caps comfortably, we even managed to squeeze 7 caps in there.
These are released in limited quantities won't be around for long. Makes a great gift for cap collectors.
Shop online at Dacave store
Dacave store is an authorised dealer for REBEL8 brand in Singapore.
Call the store for details, Tel 64713751(daily 1-9pm)