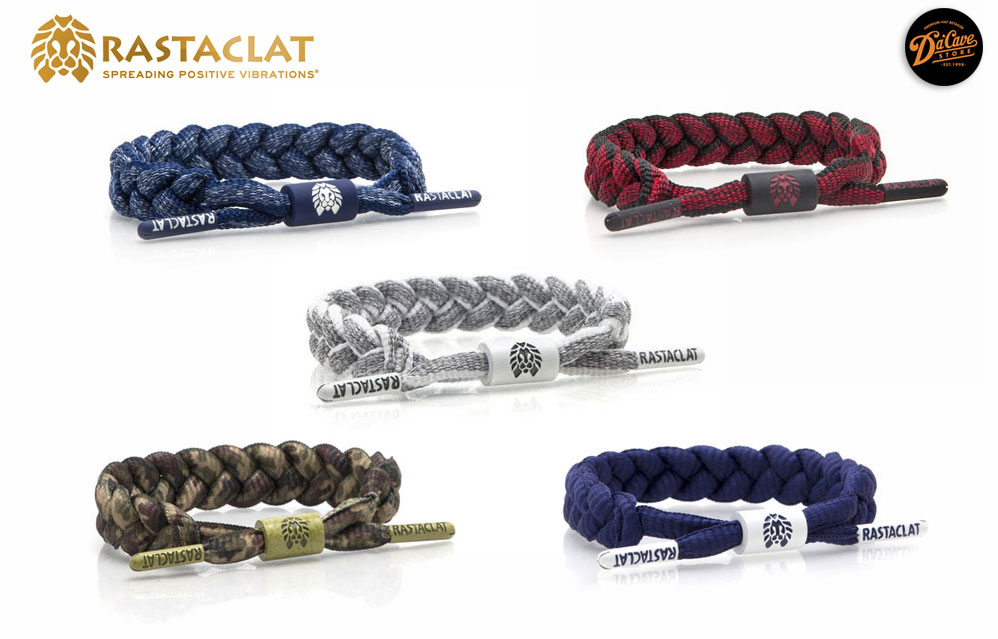 Rastaclat® is a company that is built around a clear vision: to bring the creativity and spirit of founder Daniel Nyaggah to people in all walks of life. Rastaclat®, founded in 2010, focuses on "Spreading Positive Vibrations"®, building partnerships, encouraging the entrepreneurial spirit and producing timeless and innovative products for others to enjoy.
Here in Singapore, DaCave store has been an authorized retailer for this amazing brand since 2014.
All time best sellers for this adjustable bracelets are classics from the core collection ONYX II, MERLOT, CAMO and GALAXY. We just brought in more new colors and designs for 2017 including the iridescent VOID bracelet which changes color. Rastaclat drops the coolest collaborations once in a while, like the Yeezy inspired collection which sold out in a week.
Check out the Rastaclat collection here, stocks get sold out quick be warned.