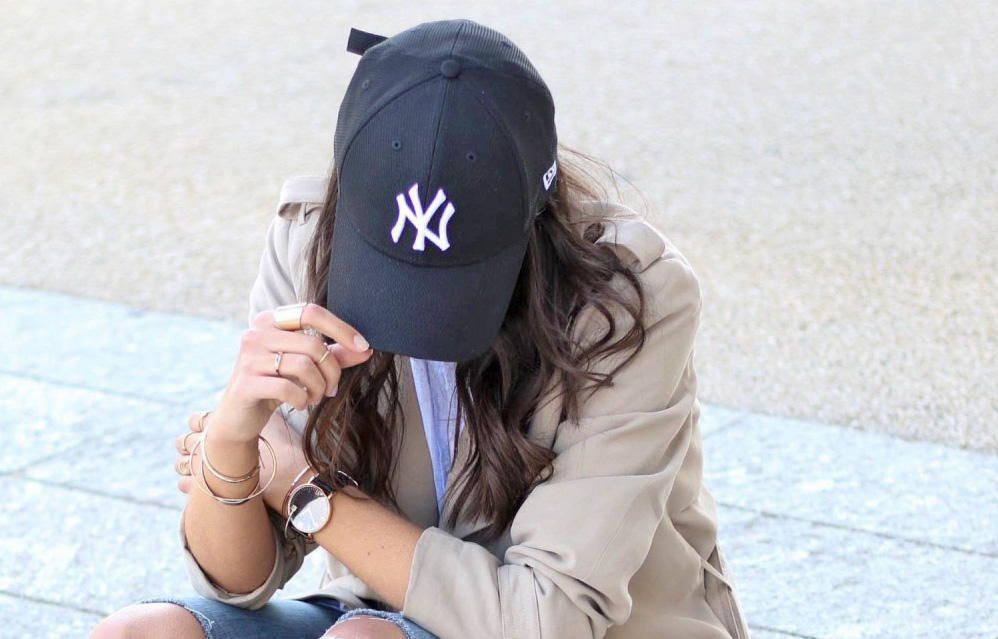 The iconic Yankee cap and logo are famous because the Yankees are famous: they're one of the founding American League franchises and among the oldest franchises in baseball.  They've also won more World Series championships than any other team by far.  
As for their cap and logo, the Yankees have kept a consistent cap logo style since the glory days of Ruth and Gehrig (the "NY" cap logo has been unchanged since 1909), and are extremely unlikely to change this particular style element.
Celebrities and Fashion icons love the New York Baseball cap. Our best selling cap at Dacave store is New Era's 9forty curve brim baseball cap. This is the official licensed merchandise from New Era Cap co. Comes in Yankees team color of Dark Navy Blue, with an adjustable back strap. One size fits most. If you have been looking to buy a New york baseball cap, this is the one!
Available at Dacave store and in our webstore.